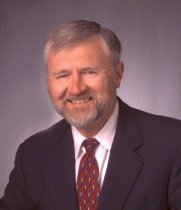 The Kennedy Privacy Law Firm is the law office of Charles H. Kennedy in Washington, D.C.
Mr. Kennedy advises clients on a wide range of communications law, privacy law, electronic marketing law and related issues. He has assisted some of the world's largest financial institutions, technology companies and communications service providers on compliance with surveillance laws, telemarketing and email advertising requirements, children's privacy, data security and other privacy-related issues. He also represents clients in regulatory proceedings, including rulemakings and investigations.
Mr. Kennedy has taught courses in communications law and cyberlaw since 1995 at the Catholic University of America, and writes and speaks extensively on privacy and marketing law issues. Mr. Kennedy is a former partner at Wilkinson Barker Knauer, LLP and served both as counsel and as a partner at Morrison & Foerster LLP. He also is a senior adjunct fellow at TechFreedom, a Washington think tank dedicated to preserving the independence of the Internet, and a member of the Digital Due Process Coalition.
Mr. Kennedy is an author of several books on the law of electronic communications, including: An Introduction to U.S. Telecommunications Law (first and second editions); An Introduction to International Telecommunications Law; Modern Communications Law; and The Business Privacy Law Handbook.
Mr. Kennedy received his B.A. from Florida State University and his J.D. from The University of Chicago Law School, where he was an editor of The University of Chicago Law Review and a recipient of the Beale Prize for excellence in legal research and writing.
Before attending law school, Mr. Kennedy served as a commissioned officer in the United States Air Force, where he was Chief of Student Administration for the Air Force Survival School.
The Firm's Services
the entire range of privacy, electronic commerce and cyberlaw issues, including: (1) drafting of privacy policies; (2) design of compliant methods of collecting, using and sharing data, (3) conducting lawful telemarketing, email and other customer outreach campaigns; (4) representation of clients in regulatory proceedings before the Federal Trade Commission, Federal Communications Commission and state agencies; (5) compliance with Customer Proprietary Network Information ("CPNI") regulations; (6) responding to government requests for electronic surveillance and access to stored communications; (7) design of lawful communications monitoring practices; and (8) online content issues, including Digital Millennium Copyright Act compliance and potential liability for storing and transmitting information online.
The Kennedy Privacy Law Firm also can train responsible employees on compliance with the statutes and regulations on which it advises its clients.
Inquiries can be sent using this site's Contacts page; by telephone at (202) 450-0708; or by email to ckennedy@kennedyonprivacy.com.